Zanzibar
Overview
When you hear the name "Zanzibar", what immediately leaps to your mind?
Chances are, your mind immediately conjures up image of pristine white sand beaches, crystal clear turquoise waters, hammocks rocking gently in the sea breeze, and gorgeous resorts serving up ice cold drinks and delicious food from around the world.
You're not wrongZanzibar's reputation as Africa's premier beach playground is entirely justified, and there's absolutely nothing wrong with spending your entire trip simply soaking in the sun, lazing by the pool, and enjoying the resort lifestyle on one of the many Zanzibar beaches.
Main things to do in Zanzibar​
There are so much more than just the below five things to do on Zanzibar, but we've highlighted a few of our favorites to get you inspired.
Spot Red Colobus Monkeys in Jozani Forest
The endangered red colobus monkey happens to call the 2,512-hectare Jozani Chwaka National Park at the heart of Zanzibar home. One of the few remaining sanctuaries for this rare primate, Jozani Forest is an easy day trip from almost anywhere on the island.
Zanzibar Spice Tour
Zanzibar is sometimes known as 'spice island' and with good reason! For much of the region's history, its primary industry has been the export of flavourful spices such as cinnamon, nutmeg, cloves, and pepper.You'll be doing far more than simply visiting a spice plantation and learning about the spices, you'll also be tasting, smelling, and touching the spices that help to flavour cuisine from around the world.

Safari Blue
This full-day experience takes you on a day of sailing, sunbathing, snorkeling, and feasting as you explore the fabulous Zanzibar coast. Along the way, you'll have the chance to sunbathe on isolated sand banks, spot dolphins playing in the waves, and feast on delicious BBQ seafood.
Go on a Flying Safari
While you're on Zanzibar, it only makes sense to combine your beach escape with the mainland to create a Zanzibar safari experience. With flights direct from Stone Town to the heart of the Serengeti, it's never been easier to experience the wilderness from the comforts of your resort.
Flying safari itineraries vary in length, but we can arrange everything from a two day escape to an extended safari adventure.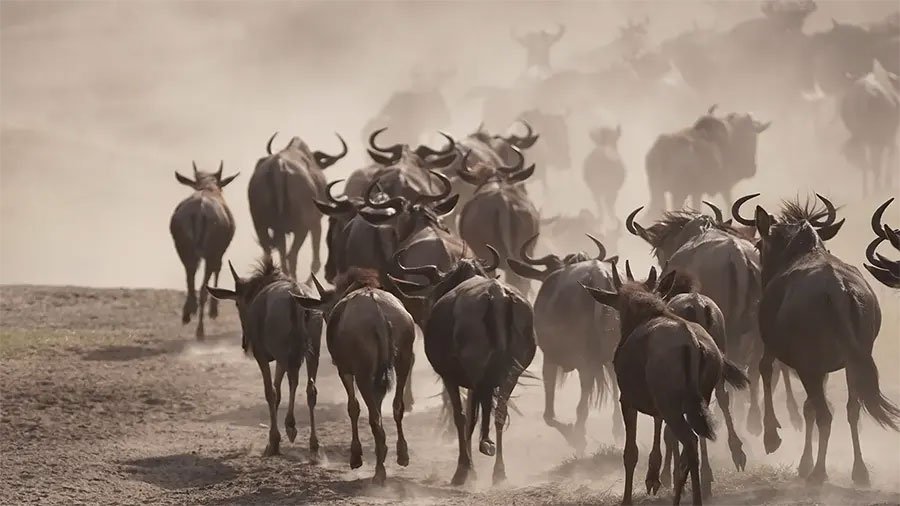 Historic Sites
Zanzibar has a long and fascinating history, and it would be a shame to visit the Spice Island without experiencing a little of that often dark story.There are a variety of ways to learn more about Zanzibar's history as a slave port, British protectorate, and former independent nation.One popular option is to take a half-day Stone Town tour in which you'll wander the labyrinthine alleys and bustling market bazaars of the Zanzibari capital. Highlights of this tour include the National Museum of Zanzibar, the House of Wonders, the Old Fort, and the haunting ruins of the former slave market.For those with a little more time, the Zanzibar Prison Island tour combines history with a little leisure. You'll not only visit the prison island to observe its new turtle inhabitants, but also enjoy some time snorkeling around the gorgeous former prison island.